Take Your Workforce Global Without Having to Incorporate
Build Your Offshore Team in 30 Days*
Want to know how you can build your next team of problem-solvers with KMC? Book a consultation with us so we can get you the talent you need for your business to succeed.

Director of Operations / Moscord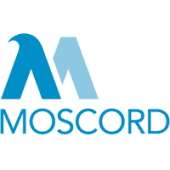 Head of Customer Experience/Catch


MTO (PH) Manager / Coral Active

WHAT IS Employer of record (EOR)?
Employer of Record
is referred to as EOR. An
EOR
is a third-party business that manages all employment-related duties on behalf of another business. This helps the EOR reduce the responsibilities and hazards associated with local employment rules while enabling foreign businesses to establish
offshore teams
without establishing local offices.
How KMC's Employer of Record (EOR) Services Work?
KMC offers
Employer of Record (EOR)
such as
hiring employees
,
payroll and general HR management
services for its clients' companies. Our team of expert professionals can seamlessly handle these EOR critical administrative tasks for your company. In our Employee of Record (EOR) services also ensure compliance with local tax laws and systems businesses must follow in the talent insourcing process. In this way, you can focus on growing and expanding your business in different countries.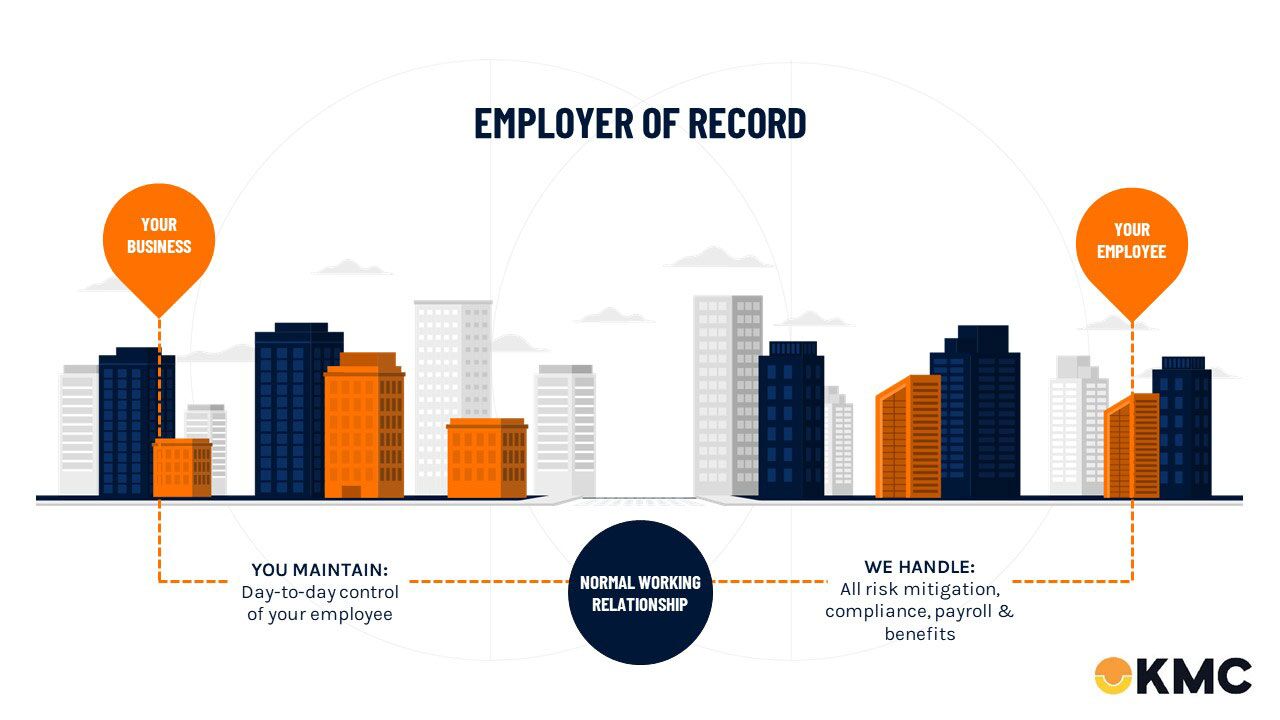 One Less Thing To Worry About
The
hiring process
in EOR has never been simpler, smoother, or faster. Simply choose
KMC's
Employer of Record (EOR)
services to avoid costly local entity fees and recurring costs associated with managing benefits, payroll, and legal tax compliance in the Philippines – all while your employees work for you just like they would on their home soil.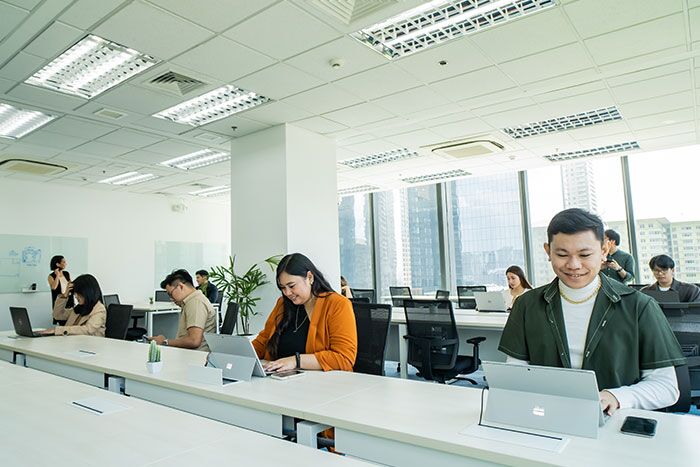 Say Goodbye to The Challenges That Face Your Business Today
Whether you're a company owner, employer or an HR manager, the war for talent is one of those challenges that can have devastating effects on your business. These challenges include:
WHY THE WORLD'S MOST DISRUPTIVE COMPANIES CHOOSE KMC?
Amazing Talent Experience
Beautiful Spaces Built for Productivity
The Zoom Story: Zero to Hero in 6 Months Amid the Pandemic
Zoom has become the number one tool in everybody's remote work setup. In line with this massive transition, the company has had to pivot its operations to adapt to its rapid expansion. In this process, KMC has provided them with high-quality teams that have helped navigate their growth in the Philippines.
400+ Companies That Have Defied Limits with Us!
Customized outsourcing solutions through partnering you with high-performing remote talent that best works for your business.
Benefits of Having an Employer of Record (EOR)
The
Employer of Record (EOR)
offers efficient end-to-end solutions and services to talent insourcing for businesses. In this way, companies can become more efficient with allocating time and resources. Read on below to know more about the benefits of having an
Employer of Record (EOR)
in your business functions!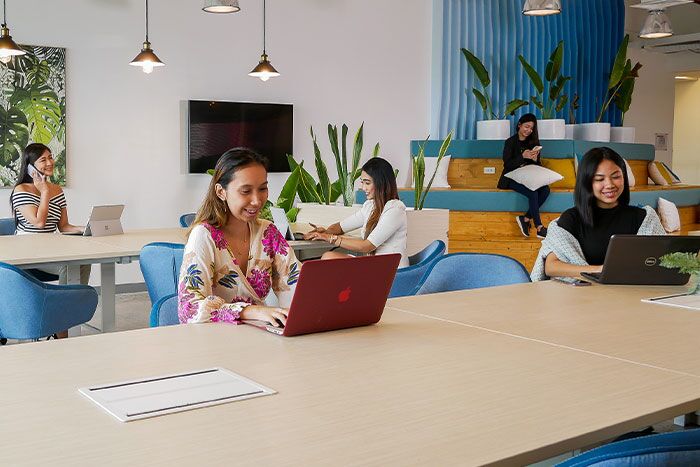 Your dynamic workforce is just one click away
Philippines offshoring model
MODEL
BPO MODEL
KMC'S MODEL
Timeline
3-6 Months
< 30 Days*
Candidate Sourcing
No control over the candidates being hired for the roles
You are directly involved in the screening & recruiting process
Employee Management
Activities managed entirely by Outsourcing Company
Hired candidates answer primarily to Outsourcing Company
Elevated attrition rates (up to 48%)
You have full autonomy on managing employees
Employees can address their concerns to both KMC and yourself
Lower attrition rates (30%, annualized)
Facilitate transfer of staff employment from KMC to your local entity
Data and IP Security
Cost
Additional markup on the salary of the outsourced teams
No additional markup on salaries
Transparent and lower operational cost
OUR EMPLOYER OF RECORD (EOR) DIFFERENCE: A FOCUS ON TALENT EXPERIENCE
In line with
KMC Solutions
' vision of making work + life better, the company has since created a
unique talent experience
for their community as they strive to continuously provide their employees with the right tools and environment to succeed.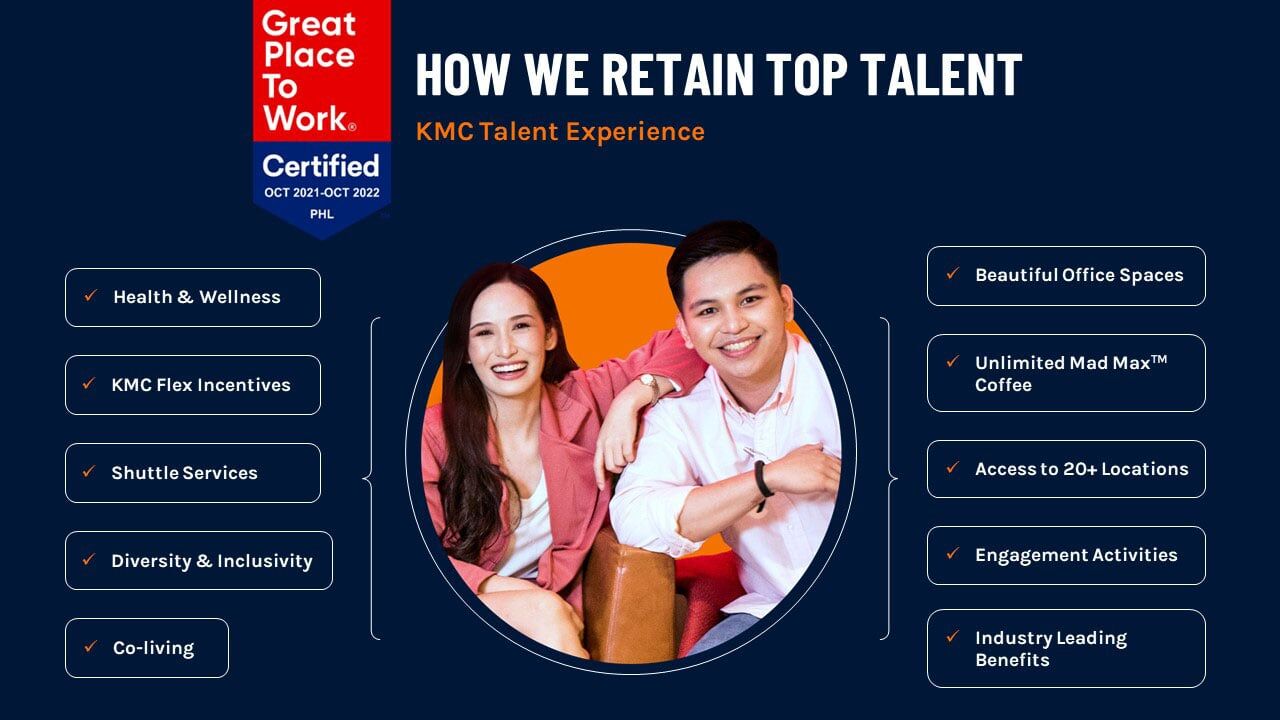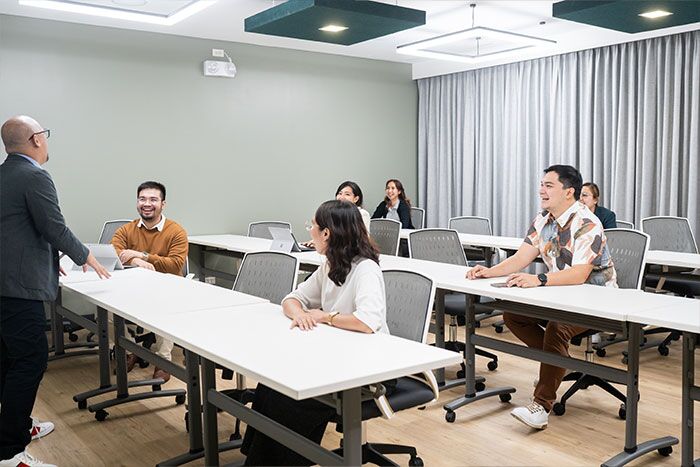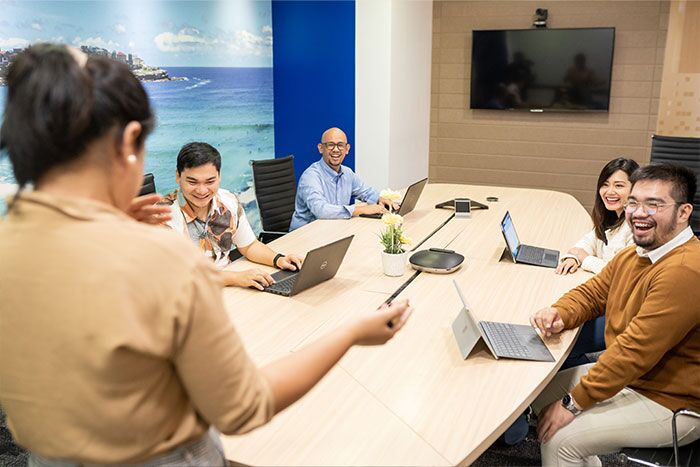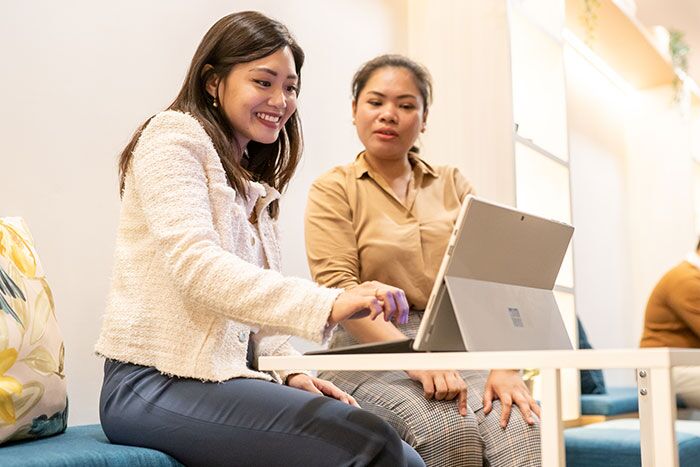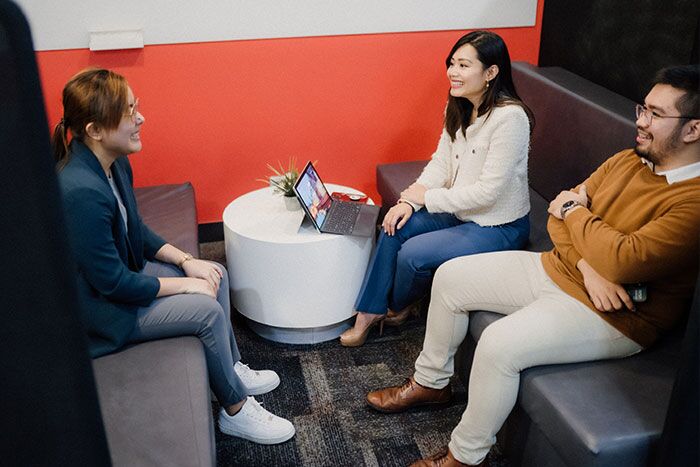 Need an Employer of Record (EOR)? Work with KMC now!
KMC takes pride in our client-centric solutions. We commit to placing our 100% effort in building trust with all our partners and clients. Contact us today, and we look forward to being a part of your company's success!