In a world that is becoming increasingly digital, individuals and organizations have realized the importance of keeping their data safe.
At KMC Solutions, the data privacy of our clients is our priority. The company adheres to stringent protocols that protect sensitive information from customers.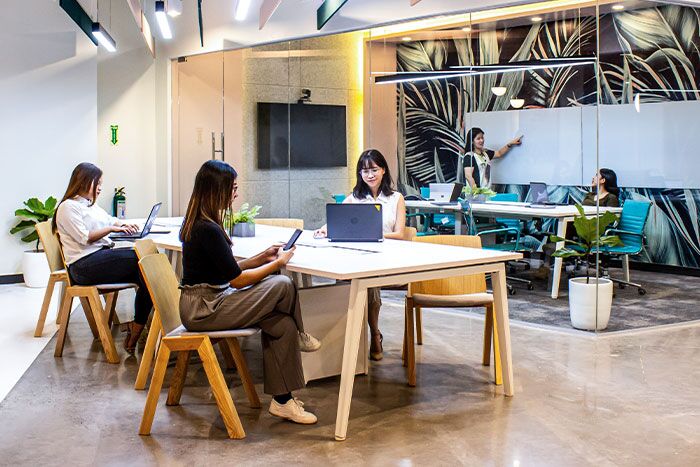 We collect, process, and explore enormous amounts of data from our clients every day. All this data is considered a valuable commodity, so we make sure we handle it with due diligence.
We ensure that customer data is not leaked to other business entities outside of KMC. Moreover, we also make certain that their data is easily retrievable so they can use it for making business decisions. At KMC, we make it a point to keep the data of our clients protected all the time using systems and protocols we have put in place for your guaranteed safety.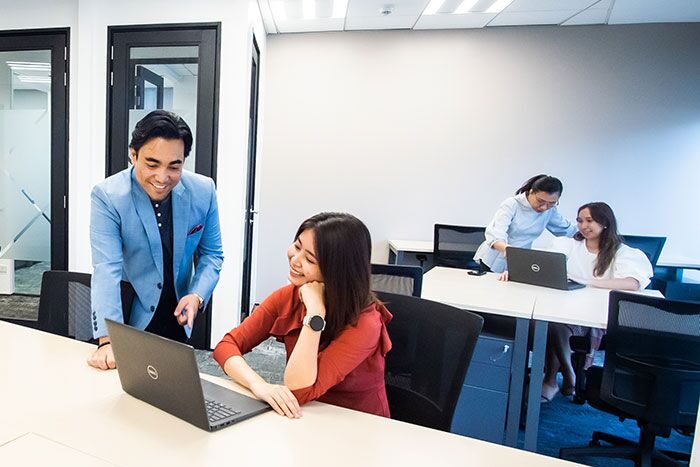 What is Data Protection Privacy and Why is it Important?
To maintain the safety of all the information in a company, several measures need to be implemented. The total of these measures – strategies, systems, processes – comprise what is known as data protection or data security.
For instance, an organization keeps a list of all the contact details of their clientele. Phone numbers and email addresses are sensitive information, so a data protection system is required to keep these secure.
Setting up data security protocols is not an easy task. There are two crucial considerations: data availability and lifecycle management.
Data availability is about making sure that critical data will be obtainable all the time. When designing security measures, enough backup storage must be incorporated so clients can retrieve data whenever needed.
On the other hand, lifecycle management is all about safeguarding the movement of data from online to offline storage. Dynamic data tends to be prone to privacy issues. Through proper encryption techniques, avoiding these issues is manageable.
Data Protection Techniques and Technology
With data availability and lifecycle management in focus, the entire industry has developed some common techniques to protect data. Here are some of them.
Firewalls. Restricts the identity and number of users who can access data
Encryption. Uses an algorithm to translate data into codes that have a unique encryption key
Data Erasure. Safely disposes of data that is no longer needed
Authentication and Authorization. Verifies user credentials before allowing them to access and manipulate stored data
Backup. Replication of data to another storage place to ensure continuity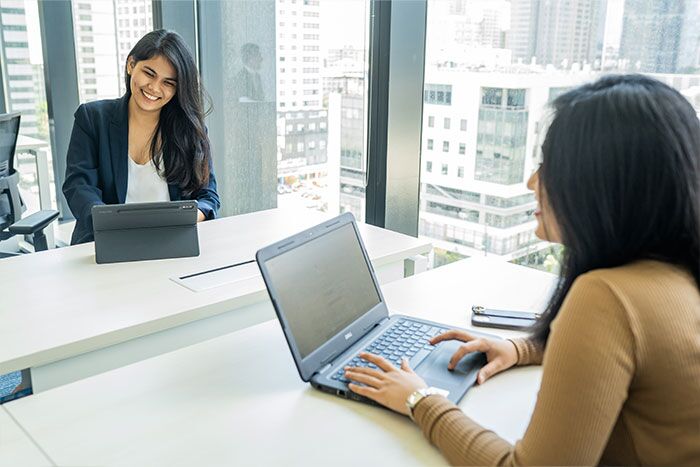 The mentioned techniques and technology eats a considerable portion of the company budget. But why are companies still willing to spend so much on data protection?
Firstly, securing data is essential for business operations and services. Unplanned data loss is a disaster and would cause the entire organization to crumble. This scenario is avoidable with data protection systems in place.
Secondly, compliance with data privacy laws is under strict enforcement. Non-compliance with such regulations may subject companies to harsh penalties and even forced closure.
Lastly, data protection builds the trust of the clients. When a business has a robust information protection system, customers have less to fear. And the satisfaction of customers is always worth every penny.
Our Commitment to our Clients
KMC Solutions has committed to putting prime importance on cybersecurity for all our stakeholders.
We acknowledge the considerable volume of data exchanges between our customers and us. Handling such data is both a great responsibility and a challenge for us.
We keep the data stored so that customers can access it whenever needed. More than that, there is also a possibility of a data breach, so we build cybersecurity infrastructure to prevent that from happening.
Prevention Over Mitigation
The KMC Solutions Data Privacy Manual assures users that their data has protection against possible destruction, alteration, or unlawful disclosure. And regarding this matter, we believe that prevention is better than cure.
To prevent these cybersecurity issues from arising, we only use dedicated servers and computers with firewalls and antivirus software. We also limit the number of people who can access sensitive information. Doing this lowers the risk of a data breach.
We also have preparations to mitigate losses in the rare chance of a data disaster. KMC Solutions is equipped with data recovery and retention technology, keeping your data safe with us.
Overall, our sophisticated security systems coupled with our infrastructural procedures allow us to house client data safely.
Guaranteed Safety in our Operations
Once we start working with our client, we handle the data following the KMC Solutions Data Privacy Manual. Local clients in the Philippines can see that the Manual is in compliance with the Data Privacy Act.
Utilizing the data from our clients is an intricate task consisting of several steps.
First, we collect data that we need to accomplish the needs of the clients. This data may include contact details, project specifics, and other details.
Then, we access and use the collected data to give our service. For instance, we look at the project specifics to help craft services or package deals that will benefit our client.
After that are the storage, retention, and destruction steps. KMC Solutions keeps digital and print copies of client data for a minimum of five years and a maximum of ten years. Beyond that, the data is destroyed securely.
We also legally obligate our employees who handle client data to maintain confidentiality throughout the project and even after resignation. This assures our clients that we take their privacy as a serious matter.
Given that incidents involving data lead to grave consequences, KMC decided to put in place three layers of security:
Organization Security Measures

Physical Security Measures

Technical Security Measures
Organization security measures are led by the Data Protection Officer (DPO). This role oversees the company's compliance with the Data Privacy Manual and makes adjustments to it. The DPO also leads training and seminars on cybersecurity.
For physical security measures, the main idea is to limit the accessibility of client data. Hard copies of contracts stay inside a room where only a select few can come in. Digital information is stored in computer rooms that have restricted entrances.
Finally, technical security measures refer to the systems and processes that safeguard the data. Examples of these measures include routine monitoring, updating of security software, and regular assessment protocols.
With three layers of security measures, KMC believes that its data protection is one of the most trustworthy in the industry.
What are the standards and values that KMC upholds?
KMC Solutions has been offering services to its clients for quite some time. The years of partnership enabled the company to fine-tune the standards used to serve its clientele.
For all decisions and matters involving data protection, KMC consults R.A. 10173, otherwise known as the Data Privacy Act. The Manual that KMC developed is based on the guidelines of this law.
To cater to its foreign clients, KMC also follows international policies and standards regarding data privacy. An example of this is European Union's General Data Protection Regulation.
Using the mentioned laws as primary standards attest to KMC's pursuit of accountability and truthfulness. These policies help the company maintain its data privacy competence.
At the heart of the data privacy efforts of KMC is the company's commitment to only do ethical marketing.
What does ethical marketing entail? For KMC, that approach is about treating customer data with respect and using that data to make genuine and accurate claims. Ethical marketing ultimately builds up the trust of the customers in KMC.
KMC stays committed and dedicated to maintaining all of our client's data privacy. So if you are considering partnering with us, this is our assurance: your data is safe with us.
What are you waiting for? Enquire now and let us start working together towards your goal!